Heating
Elements
Professional for the unit heaters for electrical heating, resistance heating and diffusion furnaces
We manufacture a wide variety of unit heaters developed by pursuing ideal electrical heating and resistance heating for various industries, manufacturing industries and experiments. Particularly, the Moldatherm heaters are unit heaters that are manufactured in the form of solid structures integrating heating elements and thermal insulating ceramic fiber by our unique vacuum forming method, light in weight, allowing only a little heat storage, and superior in temperature response.
Since only a little heat is stored, electric power cost for heating is low and high energy saving effect is achieved.
Temperature falling takes only a short period of time, reducing the process time.
The high thermal insulating effect and low furnace outer wall temperature improve the operation environment.
Unit heaters for electrical heating and resistance heating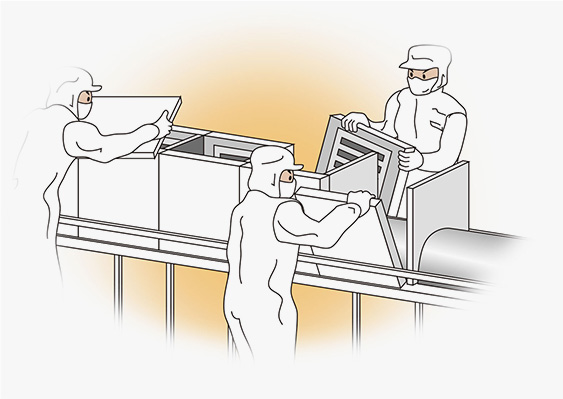 Cartridge heaters for semiconductor oxidation and diffusion