Advantages of JTEKT Thermo Systems
Historic "Technology Tree"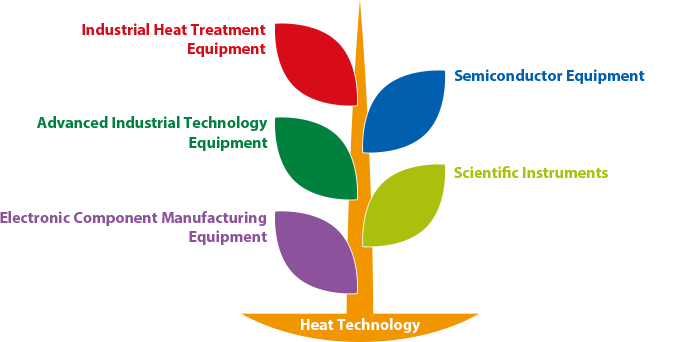 The metallic components, ceramics, etc. of formed and fabricated materials that form the foundation of the industry; the semiconductors and electronic components that support the latest technologies; the displays that enrich people's lives and next-generation batteries that control global environment pollution; and experimental developments to create all of these industries—it is not an overstatement to say that the heat treatment equipment created by JTEKT Thermo Systems is involved in all of the industries in our lives. With the unique technology created by the "Technology Tree" that fused the five pieces of "Technology Leaves" that were cultivated with a history spanning half a century, we continue to contribute to every field in the world.
An introduction to examples of our company's solutions and equipment for demonstration.
Please click here for inquiries.