JTEKT Thermo Systems Vertical Furnaces
Vertical furnaces are used for processing wafers during semiconductor device manufacturing—including for film formation, annealing, and resin film hardening. These batch processing furnaces feature a vertically arranged quartz tube that heats objects placed around the tube for processing. Wafers are loaded onto quartz storage shelves called boats, which are loaded/unloaded from the bottom of the process tubes. With minimal particle generation, the furnaces provide excellent temperature distribution and atmosphere control. In addition, automatic wafer and boat transfer makes it possible to further improve productivity.
Conventional horizontal furnaces are prone to non-uniform film thicknesses within a batch and on wafer surfaces as well as particle and natural oxide film generation, and the equipment itself requires more area due to the increased wafer diameters. Vertical furnaces, however, are not limited by such problems, which factors into their mainstream popularity.
JTEKT Thermo Systems entered the semiconductor manufacturing equipment market in 1970 with the release of a horizontal heat treatment system manufactured under the Tempress Japan brand.
The Company has since provided a wide range of heat treatment technologies that have played a role in the growth and development of the semiconductor industry both in Japan and around the world.
Our focus on the niche markets we excel in and makes every effort to develop the new technologies and equipment those markets demand.
JTEKT Thermo Systems' ability to propose various equipment—from small-volume production equipment for research and development and for state-of-the-art devices, to full-scale production equipment—can be utilized to provide satisfactory results that meet customer requirements.
Vertical Furnace LINEUP
Products

Outer dimension
W1250 × D3200 × H3450 mm
W1250 × D2000 × H2850 mm
W900 × D2300 × H3300 mm
W1000 × D1950 × H3300 mm
W1200 × D1450 × H2610 mm
W1500 × D1000 × H2130 mm
Varies by specification
Flat zone length
1040 mm
500 mm
960 mm
360 to 960 mm
to 360 mm
to 250 mm
Varies by specification
Wafer size
300 mm
300 mm
6 to 8 inch
4 to 8 inch
4 to 8 inch
to 8 inch
Varies by specification
Batch size
100 wafers
50 wafers
150 wafers
Max. 150 wafers
Max. 75 wafers(50 wafers at 8 inch)
to 25 wafers
20 to 25 wafers
Number of Stock
16 FOUP
-
20 Casette
4 to 8 Casette
4 to 8 Casette
-
Varies by specification
Robot Finger
5 wafers + single wafer
5 wafers + single wafer
5 wafers + single wafer
5 wafers + single wafer
Single wafer
-
Single wafer
Apprications
Semiconductor, SiC Power Semiconductor, MEMS, VCSEL, PV (Photovoltaic)
FPD
Vertical Furnace Optimized Design
Flexible equipment layout
It is possible to move the gas box, etc. attached to the furnace to the rear side or under the floor and not just to the front or in the back. We can work around the restrictions of the equipment area and improve the maintainability of the equipment.

Vertical Furnace example
Support for gas box layout changes
Support for treatment using a liquid source at atmospheric pressure
Support for selenization (Se) / sulfurization (S) treatment
Vacuum support for large-bore furnaces (G4 size or larger)
Carbon nanotube growth equipment
Support for thin wafers (80μm or more)
Fan-out wafer-enabled equipment
Substrate support for large, FPD polyimide-cured panels
Support for wet vacuum processing
Support for dry vacuum (oxygen partial pressure control) processing
Support for in-situ cleaning using ClF3
Support for processing bulk transports of quartz cassettes
[Summary] The quartz cassette with wafers is transferred as it is, stacked, and subjected to heat treatment in that state.
Support for flat poly-Si (with no temperature inclination)
* Support varies depending on the model.
Demonstration and test areas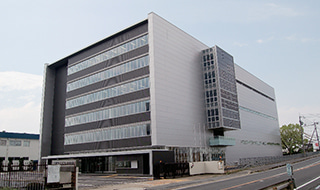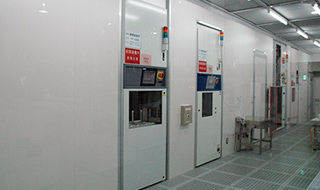 Comprehensive manufacturer of heat treatment equipment, which solves heat treatment problems from different fields beyond the boundaries of fields and areas
From equipment for research and development to production facilities, by assembling technicians in major business areas for vitalization of new products and technology development, and by installing our demonstration equipment for experiments and evaluations, JTEKT Thermo Systems is not only developing processes of its own but also providing the system that can be used for customers' pre-tests and for performance evaluation.
Semiconductor manufacturing system area Inside the experimental laboratory, air cleanliness of Class 10 or higher must be ensured.
FAQ
Q

What kinds of heat treatment equipment do you handle?

A

We handle heat treatment equipment that can heat or add reactive gas to materials such as Si wafers, metal, rubber, glass, plastic, and fine ceramics during the film formation process to change the characteristics of those materials.

Product Information

Q

Can you produce products not listed on the products page?

A
Q

Can I verify the process in advance?

A

Q

I am worried about whether I can operate and maintain the newly purchased equipment.

A

We provide training before delivery of purchased equipment so the customer and his/her staff members can use the equipment without worry. If you have any questions after delivery, we also provide support by telephone or email. Please contact our sales representative.

Support
About JTEKT Thermo Systems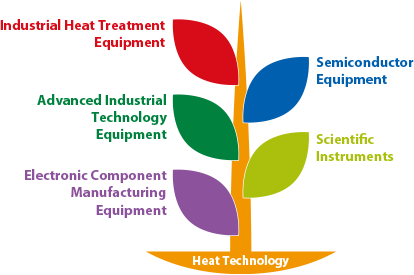 The metallic components, ceramics, etc. of formed and fabricated materials that form the foundation of the industry; the semiconductors and electronic components that support the latest technologies; the displays that enrich people's lives and next-generation batteries that control global environment pollution; and experimental developments to create all of these industries—it is not an overstatement to say that the heat treatment equipment created by JTEKT Thermo Systems is involved in all of the industries in our lives. With the unique technology created by the "Technology Tree" that fused the five pieces of "Technology Leaves" that were cultivated with a history spanning half a century, we continue to contribute to every field in the world.
International Offices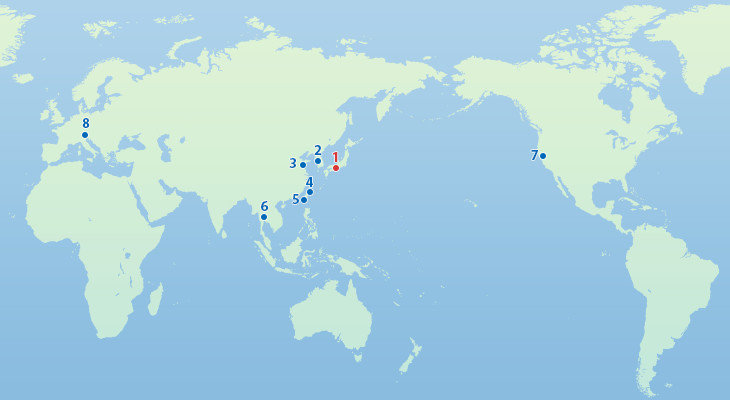 HEAD OFFICE
1. JAPAN (Tenri)
JTEKT Thermo Systems Corporation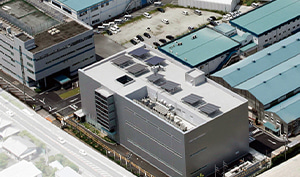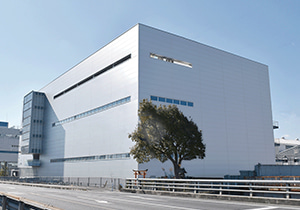 KOYO THERMO SYSTEMS KOREA CO., LTD.

3. CHINA (Shanghai)

KOYO THERMO SYSTEMS TRADING (SHANGHAI) CO.,LTD.

4. TAIWAN (Taipei)

KOYO THERMO SYSTEMS ASIA CO., LTD.

5. TAIWAN (Taichung)

KOYO THERMO SYSTEMS ASIA TECHNICAL SERVICE OFFICE IN TAICHUNG

6. THAILAND (Bangkok)

JTEKT MACHINERY (THAILAND) CO., LTD.

SANDVIK THERMAL PROCESS, INC.

CRYSTEC TECHNOLOGY TRADING GmbH
International Offices