Company History
Since its founding in 1958, JTEKT Thermo Systems has a history of providing manufacturing equipment that focuses on heat treatment technology all over the world. Starting with an industrial furnace, it has ventured out into the semiconductor industry where technological innovation is progressing at a rapid pace. In addition to our lineup of equipment for experimentation and electronics, we have also developed the Moldatherm Heater type. From there on we have expanded to enter the FPD industry by combining these technologies and have grown into a heat treatment equipment manufacturer engaged in a wide range of industries. We celebrated our 50th anniversary in 2017 and are continuing development.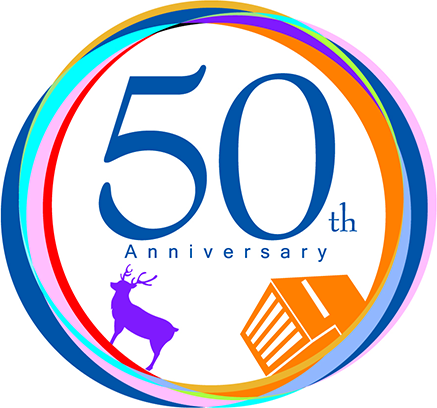 Until the 1990's
[Foundation - Business Expansion]
Starting from an industrial furnace, our company has expanded its business in the various fields of semiconductors, equipment for development and prototyping experiments and electronic industries, and has established its management pillars.
1958/ 7

Lindberg business division of Koyo Seiko Co., Ltd. (JTEKT Corporation) established

1959/ 7

Lindberg's first Japanese-manufactured batch carburization furnace completed

1961/ 5

The first domestic furnace was exhibited at the 4th Tokyo International Trade Fair.

1967/ 7

A new company, Koyo Lindberg Heavy Duty Co., Ltd was established on July 19.

1968/10

The domestic Diffusion furnace unit No. 1 for the semiconductor industry was delivered.

1970/ 3

The milestone of 1000 domestic Industrial furnace shipments was reached.

1970/ 4

Exhibited at the Japan Electronics Show.

1970/ 8

Lindberg Tempress Co., Ltd. founded in 1971 changed its name to Tempress Japan Co., Ltd. in 1979 and was absorbed by Koyo Lindberg in 1981.

1971/ 6

The company changed its name to Koyo Lindberg Co., Ltd.

1971/10

Plant relocated to Kabata-cho, Tenri, Nara (present location)

1973/

Established an administrative division for after-sales service and before-store service.

1978/ 7

The milestone of 2000 domestic Industrial furnace shipments was reached.

1978/10

First exhibition at SEMICON Japan

1978/12

Full-scale production and sales of a vacuum furnace.

1979/ 5

Manufacture of Moldatherm heaters in Japan begins

1979

First exhibition at the Scientific Instruments Exhibition

1980/ 1

Completion of the conveyor furnace No. 1 for the domestic Moldatherm electronics industry.

1981/10

Koyo Lindberg absorbed Tempress Japan

1984/ 1

Plant to manufacture semiconductor production devices built

1984/ 9

Electronics industry furnace plant constructed

1985/

Inert gas oven development

1985/ 4

Shipment of conveyor furnaces for elec-tronic industrial use reached 500 units

1985/ 5

Completion of the Lamp Annealing equipment No. 1 that was developed using solely domestic technology and commercialized.

1985/ 8

Clean room (Class 10) built in the semiconductor testing and development wing

1986/

Large bore vertical furnace VFS-4000 for Flat Panel Display development.

1987/

High-temperature clean oven CLH series development.
The 1990's
[Accelerating Toward Globalization and Entering the FPD Industry]
We established local subsidiaries in the Asian region (in South Korea and Tai-wan). We also entered the FPD industry, further expanding our business.
1990/5

Began delivery of CLO series LCD pro-cessing equipment

1993/9

Construction of a head office building

1996/4

KLSK (Koyo Lindberg Semiconductor Korea) established in South Korea. Predecessor of KTSK

1996/

Developed the high-speed temperature rising and falling type vertical oxidizing diffusion equipment VF-5700

1997/12

KLLA (Koyo Lindberg Asia) established in Taiwan, predecessor of KTSA

1998/ 7

Acquired ISO 9001 certification

1998/ 8

Began delivery of clean oven, single substrate transfer type CCBS series LCD processing equipment

1999/ 4

Joint venture with General Signal Group dissolved

1999/10

Company name changed to Koyo Thermo Systems Co., Ltd.
The 2000's
[Improving our development capability even further]
Established a dedicated development department and embarked on a full-fledged speedup implementation and analytic technology.
2000/10

Koyo Thermo Systems(Thailand) Co., Ltd. established in Thailand

2001/ 1

Inauguration of the dedicated development department (now known as the Product Development Department).

2001/ 6

Acquired ISO 14001 certification

2001/10

Moldatherm heater plant constructed

2001/11

Development of a fully automatic clean oven for 300mm

2001/

Shipment of conveyor furnaces for elec-tronic industrial use reached 3000 units

2003/ 5

JTEKT Thermo Systems Trading (Shanghai) Co., Ltd. established in Shanghai, China

2006/ 1

2007/

Established a dedicated team for analysis duties (CAE).
2010 onwards
[Technology Tree = Research and Development Center]
The "Technology Tree" that represents our company. Established the Research and Development Center with the purpose of improving technology integration.
2012/ 5

Research and Development Center constructed

2012/11

Development of a lamp annealing system for contact annealing intended for SiC power semiconductors.

2014/ 9

Koyo Thermo Systems CS (Thailand) Co.,Ltd. opened in Thailand

2016/

Shipment of batch ovens reached 4000 units

2017/ 7

The 50th anniversary of the company.

2022/ 5

Company name changed to JTEKT Thermo Systems Corporation